In collaboration with GSOC student Alex Muñoz and designer Allan Day, GNOME Tweak Tool has seen many improvements this cycle, both 'under the hood', and most noticeably, in the form of a modern GNOME3 UI design. The difference is stark; compare the old and the new versions below;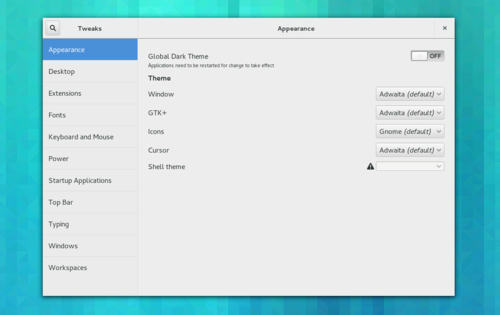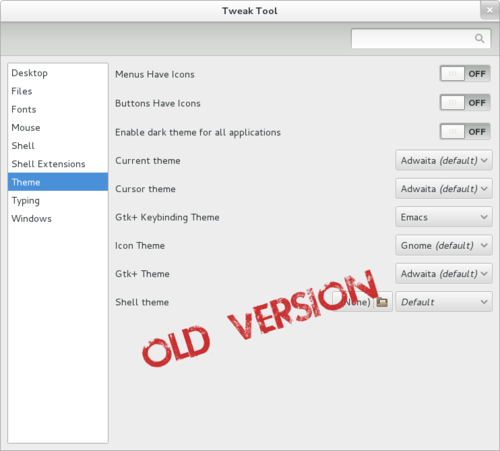 In addition to the use of new widgets (Gtk.HeaderBar, Gtk.Application, Gtk.Stack, Gtk.SearchBar) the organisation of tweaks into categories has been updated. This should make many settings easier to find, especially in conjunction with new translations for many tweak names and descriptions.
Historically, the tweak tool UI was mostly auto-generated, resulting in a rather uniform and boring look, and more importantly the inability to easily group tweaks together to show causality (such as turning off desktop icons makes the options to show specific types of icons on the desktop redundant). This architectural limitation has now been fixed, and in addition, specialized UI elements have been created for certain tweaks; startup applications, shell extensions, desktop icons, the shell top bar, etc.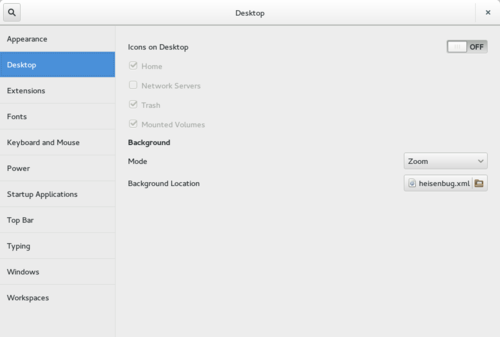 Other highlights of 3.10 include;
Allow updating GNOME Shell extensions from inside tweak tool
Startup application management
Offer to logout user when tweaks require the session restarted
GNOME style sidebar and search
Ability to disable middle-click paste (great for designers!)
Show text in tooltip when label is ellipsized, and make window maximizable and resizable.
Better tweak names and descriptions (manage our own translations instead of getting all from gsettings)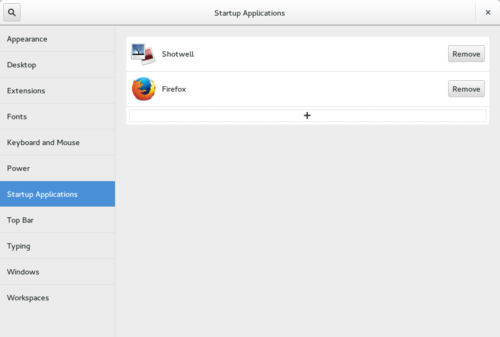 Unfortunately, not all features I wanted to implement were completed. Things I will be working on in 3.12 include;
Hidpi tweak (this will land in 3.10.1)
Better search interaction (focus stealing and search-results layout fixes)
Improved layout when the window is maximized
Resurrect the wacom panel (this was generously contributed at the start of the cycle, but I had no time to port it to the new design, nor any way to test it)
Privileged helper for operations requiring root permissions (power management options, installing system wide themes)
Keyboard layout specialized UI
Theme management UI
For more information on GNOME 3.10 and GNOME Tweak Tool 3.10 check out world of gnome here, here, and here again, and wiki.gnome.org. Hope you all enjoy the release.