Frantic would be how I described my last two weeks. I have had very little free time to work on Conduit. Everything seems to have come at once!
Random
I have been playing with barpanel, a very functional GNOME panel replacement.

Grape is certainly an interesting UI/desktop mock up. If I had infinite spare time I migh have a hack on it, as an excuse to play with Clutter.

My (bad) experiences with Ubuntu 8.04 can be best described by the following picture..
Openstreetmap GPS Mapping Widget
Somewhat tangentially related to my PhD, I have been hacking on a simple Openstreetmap GPS mapping/display widget. Basically because after investigating all the existing mapping programs on linux, none of them supported openstreetmap/openaerialmap and were able to be easily embedded.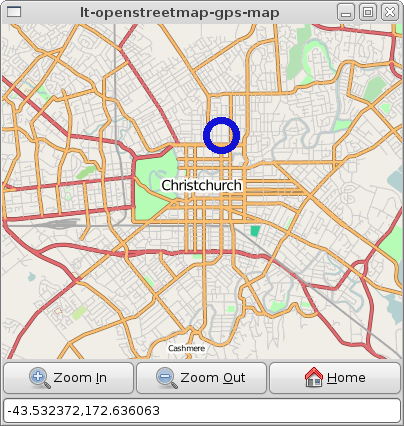 It's basically a port of tangoGPS (by Marcus Bauer) to libsoup and considerable clean-up. The whole thing is now hidden behind a derived GtkDrawingArea with a nice simple 4 function api (other parameters such as zoom, lat, lon, are accessible as gobject properties)
set_map_center(double lat, double lon, int zoom)

add_gps_point(double lat, double lon)

add_roi(double lat, double lon, GdkPixbuf *pixbuf)

get_bouding_box()
Things like double click, map dragging, scroll to zoom, etc are all handled automatically as you would expect. It caches downloaded tiles and it's pretty much complete at this point. I hope to be able to post code soon.