Quote courtesy of John Carr, who I had cook me up a patch at 1:30AM UK time. Ahhh the wonder of a 12h time difference.
I just released Conduit 0.3.6, a quick follow up to the last release. It fixes a number of bugs which were preventing some common sync scenarios.
Bugs Fixed

Fix two-way Tomboy <--> folder sync

Fix two-way GConf <--> folder sync

Dont recreate the backpack API everytime we refresh

Fix Shutterfly to support image uploads and delete again (Jeremy Slater)

Fix attribution of Banshee dataprovider. It was contributed by Don Smith

Many fixes to image dataproviders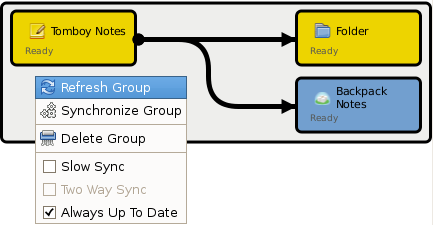 OK I lied, there is one new feature..